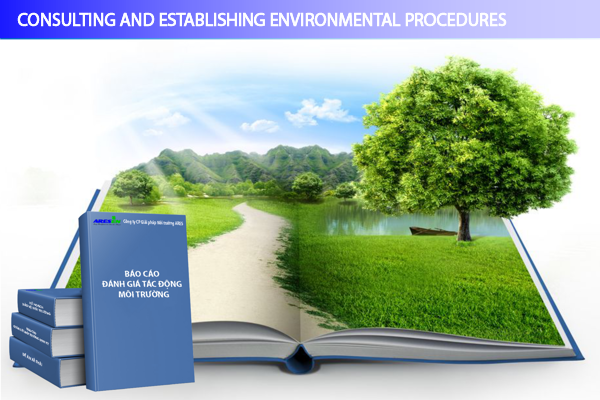 ARESEN supply to customers several types of ENVIRONMENTAL PROCEDURES:

Environmental Impact Assessment Report (EIA) or Environmental Protection Plan (EPP).

Periodic environmental monitoring reports.

Report on completion of EIA.

Profile for a discharge license into water sources.

Profile for surface water exploitation and use license.

Profile for well water exploitation and use license.

Register the Owner of Hazardous Waste /Hazardous Waste Management Report.

Please convert hazardous sludge to ordinary industrial waste.
Coming to ARESEN, customers will be assured because we have a team of consultants with expertise, and practical experience to meet the requirements:

Quick, complete and quality environmental procedures.

Cost of environmental procedures at competitive prices.

License / Approval decision in line with practice.

Support consulting other relevant environmental procedures.