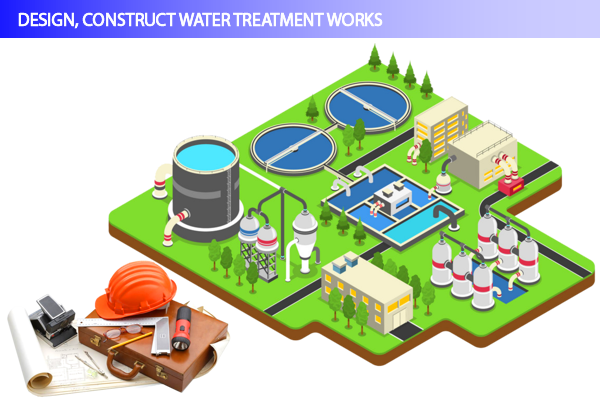 The professions and fields that ARESEN has been DESIGNING AND CONSTRUCTING:
Domestic wastewater: Urban, Residential Area, resort, restaurant, hotels,...
Industrial wastewater from manufacturing and processing industries: aquatic - seafood, food,...
Medical wastewater: hospital, medical station, dentistry, pharmacy,...
Garment wastewater: garment, textile dyeing, washing and grinding,..
Surface water, well water to supply for living and production.
RO purified water filter system.
Coming to ARESEN, customers will be assured because we have a team of experienced engineers and professional service attitude to meet the requirements:

Automation in operation.

Design synchronous and aesthetic.

Saving investment costs, and minimizing risks.

Legal advice support to fulfill the responsibility of the procedure.