We are proud of being a pioneering enterprise and a reputable brand in the Mekong Delta region for providing environmental protection solutions. After 17 years of experience, we have a large team of experts who are experienced in consultancy – design – construction – transfer of environmental protection technology in a variety of fields. And this team is always trained intensively and applied new technology – new materials – new equipment. We are ready to quickly respond the requirements of customers through flexible cooperation methods at a reasonable price and dedicated warranty.
We believe that "Everyone is capable of caring and protecting our beautiful planet by many ways as a practical heritage to give our children and grandchildren". This belief has helped us to connect with our domestic and foreign large customers and partners, and multinational corporations
With our kindness, devoted service and always take responsibility for ourselves, we are looking for and wishing to connect with more and more customers and partners on the path of creating a safe environment for the community.
Services provided by ARESEN:
1. DESIGN, CONSTRUCT WATER TREATMENT WORKS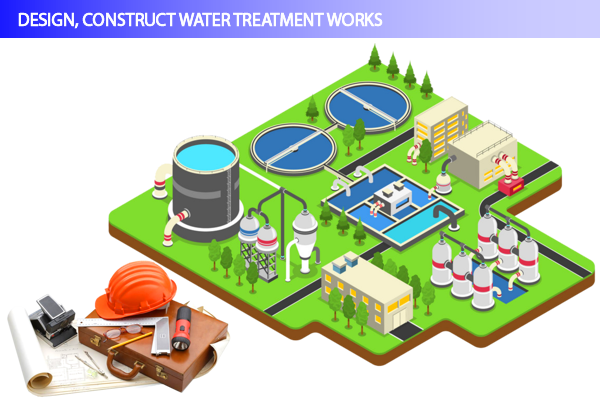 The professions and fields that ARESEN has been DESIGNING AND CONSTRUCTING:

Domestic wastewater: Urban, Residential Area, resort, restaurant, hotels,...
Industrial wastewater from manufacturing and processing industries: aquatic - seafood, food,...
Medical wastewater: hospital, medical station, dentistry, pharmacy,...
Garment wastewater: garment, textile dyeing, washing and grinding,..
Surface water, well water to supply for living and production.
RO purified water filter system.
Coming to ARESEN, customers will be assured because we have a team of experienced engineers and professional service attitude to meet the requirements:

Automation in operation.

Design synchronous and aesthetic.

Saving investment costs, and minimizing risks.

Legal advice support to fulfill the responsibility of the procedure.
2. CONSULTING AND ESTABLISHING ENVIRONMENTAL PROCEDURES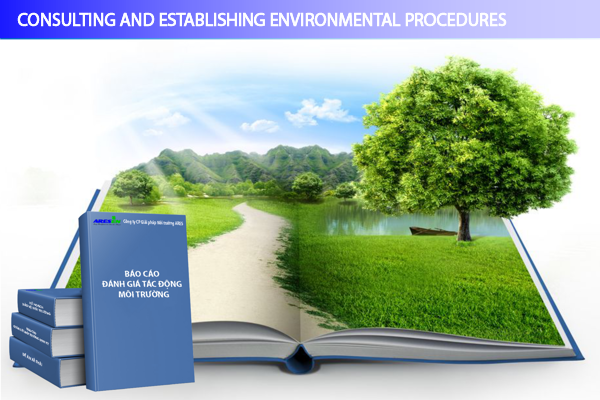 ARESEN supply to customers several types of ENVIRONMENTAL PROCEDURES:

Environmental Impact Assessment Report (EIA) or Environmental Protection Plan (EPP).

Periodic environmental monitoring reports.

Report on completion of EIA.

Profile for a discharge license into water sources.

Profile for surface water exploitation and use license.

Profile for well water exploitation and use license.

Register the Owner of Hazardous Waste /Hazardous Waste Management Report.

Please convert hazardous sludge to ordinary industrial waste.
Coming to ARESEN, customers will be assured because we have a team of consultants with expertise, and practical experience to meet the requirements:

Quick, complete and quality environmental procedures.

Cost of environmental procedures at competitive prices.

License / Approval decision in line with practice.

Support consulting other relevant environmental procedures.
3. SUPPY EQUIPMENT AND CHEMICAL INDUSTRY ENVIRONMENT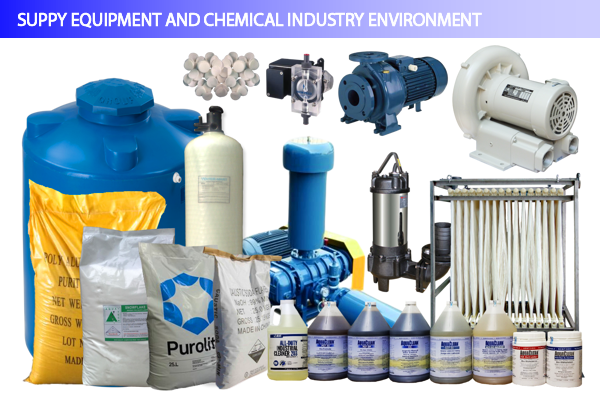 ARESEN has been supply quality QUIPMENT AND CHEMICAL INDUSTRY that many businesses believe to use such as:
1 - Providing wastewater treatment chemicals:
Chemical industry: PAC, Polymer Anion, Polymer Cation, Chlorine, NaOH;
Microbiological wastewater treatment, Deodorizing microorganisms.
2 - Materials for water treatment:
Filter material: Quartz sand, Water filter pebbles;
Fine filter core;
Water softener plastic beads.
3 - Specialized equipment for wastewater treatment:
Gas distribution disc, microbial media;
Biofilm MBR;
Static trash separator.
4 - Solid-liquid separator (by-product recovery).
Coming to ARESEN, customers will be assured because we have a team of experienced engineers and professional service attitude to meet the requirements:

Competitive price in the market.

Fast delivery, quality assurance.

Trial service, product experience.

High incentive policy for frequent customers.
4. SUPPLY JAPANESE WATER PURIFIERS EQUIPMENT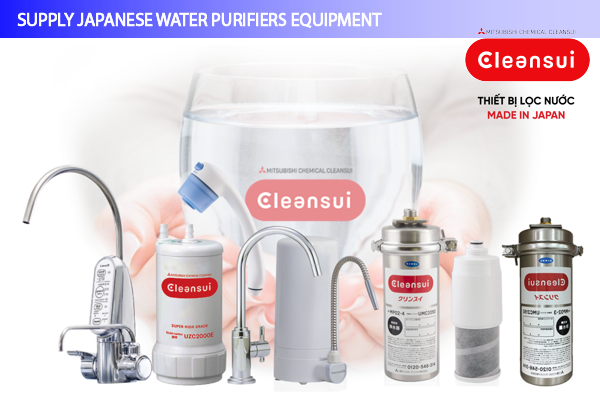 ARESEN provides healthy water purifiers distributed by Mitsubitshi Chemical Cleansui - Japan's No.1 brand with product lines such as:
Mineral water keeping water purifier.
Alkaline ions creating water purifier.
Chlorinating water purifier.
Chlorinating water purifier shower.