We are proud of being a pioneering enterprise and a reputable brand in the Mekong Delta region for providing environmental protection solutions. After 17 years of experience, we have a large team of experts who are experienced in consultancy – design – construction – transfer of environmental protection technology in a variety of fields. And this team is always trained intensively and applied new technology – new materials – new equipment. We are ready to quickly respond the requirements of customers through flexible cooperation methods at a reasonable price and dedicated warranty.
We believe that "Everyone is capable of caring and protecting our beautiful planet by many ways as a practical heritage to give our children and grandchildren". This belief has helped us to connect with our domestic and foreign large customers and partners, and multinational corporations
With our kindness, devoted service and always take responsibility for ourselves, we are looking for and wishing to connect with more and more customers and partners on the path of creating a safe environment for the community.
Services provided by ARESEN:
1. DESIGN, CONSTRUCT WATER TREATMENT WORKS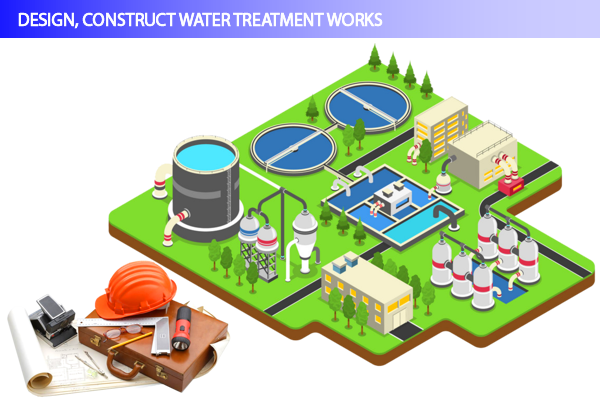 ❖ Prepare technical and economic reports for waste water treatment systems and waste incinerators.
❖ Prepare construction design documents for waste water and feed water treatment systems..
❖ Execute – install wastewater treatment facilities: aquatic waste water, medical waste water, domestic waste water, ...
❖ Execute – install water treatment facilities..
❖ Execute- install pure drinking water treatment system and bottled drinking water..
❖ Execute - install medical waste incinerators and household waste incinerators.
❖ Improve - upgrade waste water treatment systems.
❖ Consult the maintenance of wastewater treatment facilities.
2. CONSULTING AND ESTABLISHING ENVIRONMENTAL PROCEDURES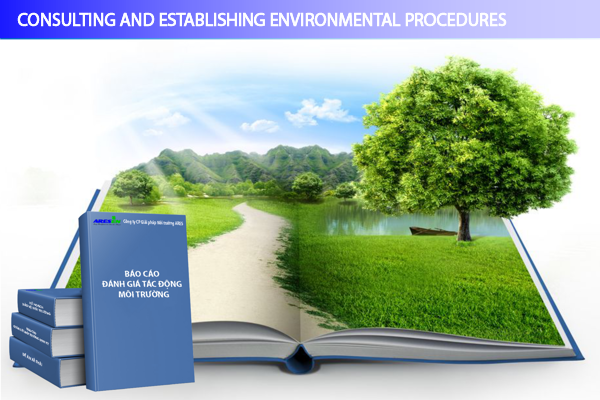 ✎ Environmental impact assessment report.
✎ Environmental protection plan.
✎ Report the results of implementing environmental protection works for the
operation phase (Complete report).
✎ Waste source master book.
✎ Prepare environmental monitoring report.
✎ Ask for a license to exploit groundwater.
✎ Apply for a permit to exploit surface water.
3. SUPPY EQUIPMENT AND CHEMICAL INDUSTRY ENVIRONMENT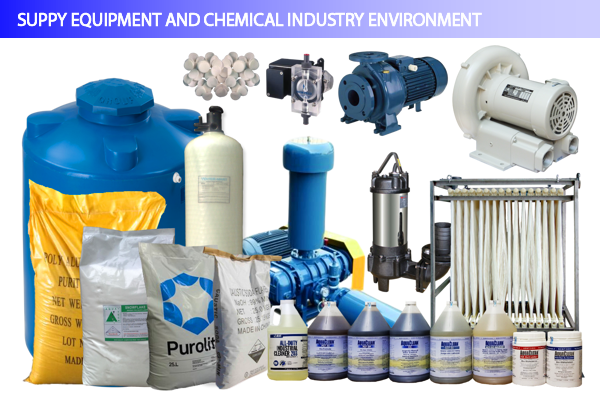 ➤ Supplying environmental equipment.
➤ Supplying environmental materials.
➤ Supplying microorganisms for environmental treatment.
➤ Supplying environmental chemicals.
4. SUPPLY JAPANESE WATER PURIFIERS EQUIPMENT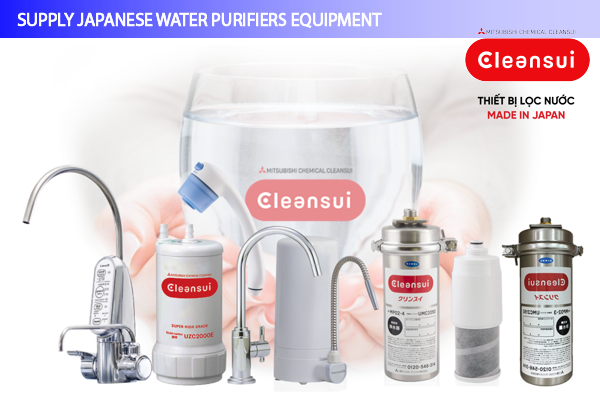 ➤ Mineral water keeping water purifier.
➤ Alkaline ions creating water purifier.
➤ Chlorinating water purifier.
➤ Chlorinating water purifier shower.