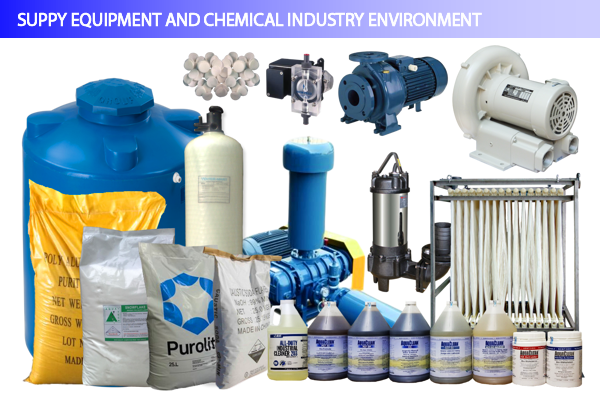 ARESEN has been supply quality QUIPMENT AND CHEMICAL INDUSTRY that many businesses believe to use such as:
1 - Providing wastewater treatment chemicals:
Chemical industry: PAC, Polymer Anion, Polymer Cation, Chlorine, NaOH;
Microbiological wastewater treatment, Deodorizing microorganisms.
2 - Materials for water treatment:
Filter material: Quartz sand, Water filter pebbles;
Fine filter core;
Water softener plastic beads.
3 - Specialized equipment for wastewater treatment:
Gas distribution disc, microbial media;
Biofilm MBR;
Static trash separator.
4 - Solid-liquid separator (by-product recovery).
Coming to ARESEN, customers will be assured because we have a team of experienced engineers and professional service attitude to meet the requirements:

Competitive price in the market.

Fast delivery, quality assurance.

Trial service, product experience.

High incentive policy for frequent customers.